Welcome to 2017! You may be expecting a book review (which will come soon, I promise), but today I'm coming at you with something a little different. Hopefully that's okay.
If you've been reading for a while, you know that I write book reviews and the occasional (totally unprofessional) movie review. While that's all fine and dandy, I do write some other things in my spare time! If I'm not reading books, watching movies, or writing reviews for either, I'm writing short stories. I can hear you asking: so what?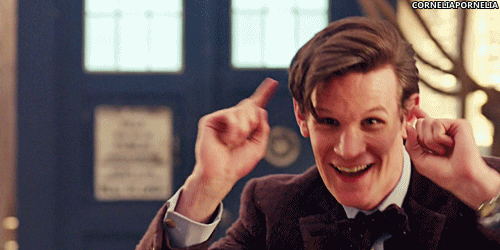 WELL… This year I've made a promise to myself to write at least one short story a month. I was playing around with different venues to post the stories on (or just keeping them for myself), but then I realized my blog wasn't getting enough love or attention from yours truly. So, without further ado, I present to you:
twelve | twenty | seventeen
twelve stories in twenty-seventeen
I hope you're as excited as I am! Make sure to keep a lookout for a new story here each month. If you like what you see, let me know and leave a comment! Share it with your friends! I love getting feedback, so please do not hesitate. The first story will be uploaded very soon and I'm already working on the next one! Thanks for reading and staying with me on this exciting journey!
-Riley
---
Featured image from Magic4Walls, Gif from Tenor Gifs